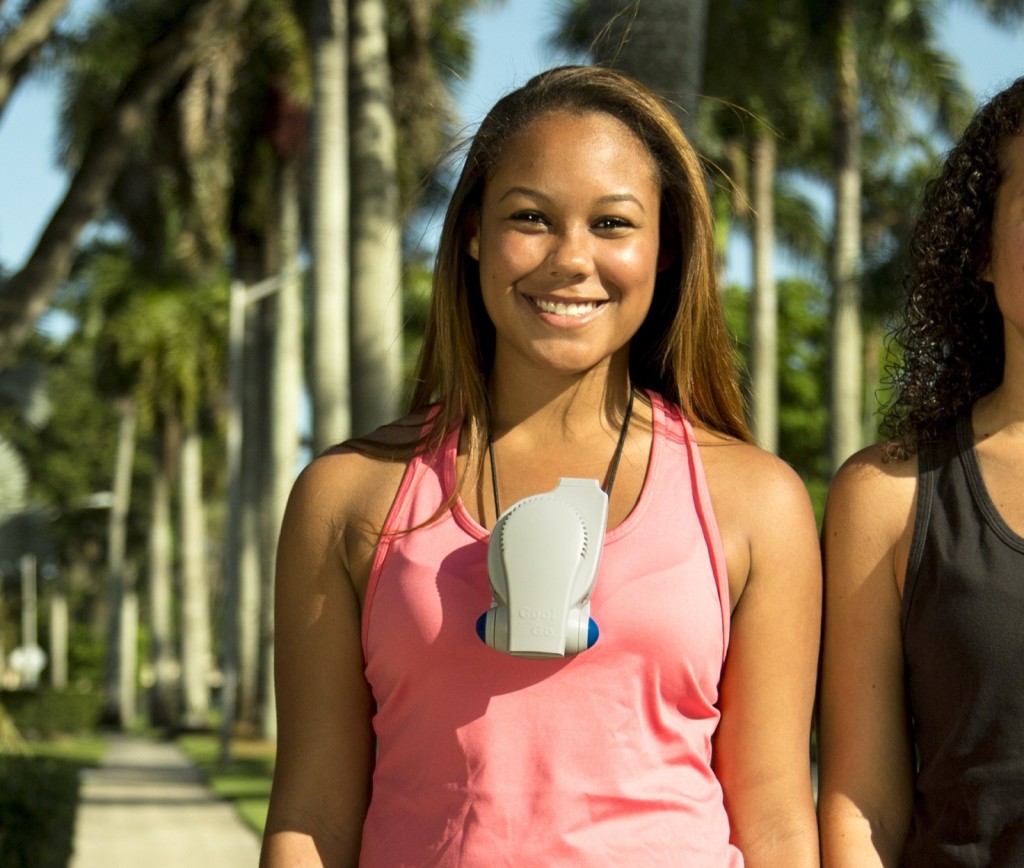 The winter months are finally ending, and the sun is peeking through the clouds, perhaps ready, finally, to emerge from its hiding place. We can finally step outside again, secure in the knowledge that we will not need a coat, but with a brand new season of warmth comes brand new problems, or old problems if you would like to be technical about the situation. The problem, of course, is going to be heat. As we progress further into spring and eventually summer, you will find that the blistering cold is replaced by unforgiving heat that might make you wish that we were back in the midst of that freezing cold wasteland.
After all, at least we wouldn't have to deal with the heat! Fortunately there are plenty of implements that can help us to avoid the heat, such as portable fans. You as well as anyone else reading this article probably know that portable fans are not exactly new, not by any stretch of the imagination but previous models have not exactly been appealing to those who are constantly on the move or active in sports. Yes, they were great if you were standing in line for a roller coaster or sitting on a park bench, but for the more active individual? Something had to be done, and it had to come in the form of a newer, and more innovative type of fan.
Take the Battery Operated Fan to the Next Level
It's all about taking a good idea and moving it to the next level for the consumer, which is precisely what Cool on the Go is all about! Cool on the Go is a high powered personal fan that does not feature an exposed blade, which certainly eliminates one o the major problems we have with personal fans.
In addition to that, Cool on the Go provides for a sleek, lightweight design, which allows the user to enjoy cooling wherever they go. This could include:
Sporting Events (Playing or Watching)
Work
Gatherings (outdoors)
Exercise
These are just three great examples, and there is a good chance that you can think of even more if you really want to! This mini-fan features far more than just a blade-less operation; actually, Cool on the Go gives you the ability to clip to your belt, or set it on your desk if you are not planning to move for some time. Due to its versatility, it is no surprise that unlike other mini fans, cool on the go actually features a D/C plugin which will allow you to experience the nice flow of cool air even if you don't want to waste battery power. After all, batteries can be prohibitively expensive, even if the Cool on the Go unit is great at efficient power usage.
Do you want to take it to the next level? If so, you will be glad to know that the Cool on the Go Unit can actually be used during your workout routine. This innovative device features a lanyard, allowing you to use it however you wish. Whether you are sitting at your desk, working in the field, or trying to shed a few pounds, this fan will not only keep you cool, it will allow you to go the extra mile. It might sound like an exaggeration, but you would be surprised at how much difference a bit of cooling can make in your life.
Show your True Colors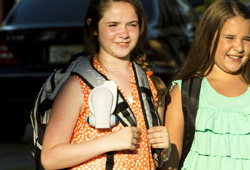 This high end fan not only gives you the cooling you need to survive the day; you can also count on it to display the right colors. If you take a look at the website you will likely notice that the fan features two blue end-caps which serve no function other than to accent an already incredible device. If you take a look at the additional products sold by the company, you will find that different color end-caps are sold, and the ones that accompany the device by default can actually be removed.
When you purchase mini fans such as this one, you will not only be able to keep cool, you will also be able to represent your team colors in any way that you wish. Don't feel as if you need to be left out simply because this one features blue end-caps! You can adjust and conform in any way you want! The choice is totally up to you, and before you know it, you'll have a cooling solution that will serve you well for many years and many events to come.
This is a cooling solution that has been used by many different people, some of which are quite famous. With the low price of this solution, you will find that it is a great option for keeping cool whether you're working at your desk or running a muck outside. You never know when you might need a boost – a boost that only a rush of cool air can provide you during the heated times that are to come. Buy yours today so that you can be cool in the days to come!